This Page's Interest Rates Were Last Updated:
June 9, 2023 at 10:40 PM ET
Types of Mortgages Offered by True North Mortgage
Newcomer Mortgages
A newcomer mortgage is a type of mortgage that is offered to those who have recently relocated to Canada. This type of loan helps new immigrants to purchase property in Canada without having to wait for their credit scores and financial histories to be established. With True North Mortgage, the following options are available:
For Permanent Residents, an loan-to-value (LTV) ratio of up to 95%.
For Non-Permanent Residents, an loan-to-value (LTV) ratio of up to 90%.
This means that newcomers who are permanent residents can buy a home with a down payment as little as 5%, even with limited Canadian credit history. Both permanent and non-permanent residents may qualify for mortgage default insurance, through CMHC, Sagen, or Genworth's New to Canada programs, that allow a max LTV over 80%. However, non-permanent residents are restricted to 1-unit residential properties that they will occupy themselves, and require a slightly higher down payment of 10%.
True North Mortgage offers their newcomer mortgage programs across Canada. There's no maximum loan amount limit, and having an insured mortgage gives newcomers access to lower mortgage rates.
Self-Employed Mortgages
The main challenge for lenders when thinking about approving a self-employed mortgage is the ability of the applicant to show proof of their income. Did you know that you might not need to have your self-employed income validated with THINK Financial?
True North Mortgage offers self-employed mortgages, through the insurer Sagen's Business for Self program, that lets self-employed borrowers get a mortgage without proof of income, and allows for a down payment of as little as 10%. However, there are some requirements:
A "great" credit score
Self-employed for at least two years
At least 5% down payment must be from the borrower's own resources, not borrowed or gifted
No income taxes owed
Stated income is reasonable
Even though you don't need proof of income, it should still be reasonable. Being a self-employed borrower also means that your mortgage default insurance premium is higher, making it more expensive than a conventional mortgage.
| LTV Ratio | Premium (% of Mortgage Amount) |
| --- | --- |
| Up to 65% | 1.50% |
| 65.01% - 75% | 2.60% |
| 75.01% - 80% | 3.30% |
| 80.01% - 85% | 3.75% |
| 85.01% - 90% | 5.85% |
Source: Sagen
Cash Back Mortgage
True North Mortgage can connect you with lenders that offer cash back on mortgages. THINK Financial also offers cash back mortgages themselves. There are two types of cashback mortgages that you might see: cash promotion offers and cashback offers.
Cash back offers give you money back, from $500 to $10,000 or more, in exchange for a higher interest rate. Cash promotion offers give a smaller amount. In both cases, you may be paying a higher interest rate in order to get that cash back.
Bad Credit Mortgages
While True North Mortgage focuses on borrowers with good credit, they still offer alternative mortgage solutions for those with bad credit. This includes those that have difficulty obtaining traditional mortgage loans from conventional lenders. For example, True North Mortgage might be able to help those with a recent bankruptcy, have lost or reduced income, or high debt loads.
Equity-based mortgages are also available. If you have at least a 25% down payment, you might be able to get a mortgage based on the potential of your property. This includes the quality of your home, location, and marketability, rather than your personal finances or credit score.
True North Mortgage Rate Guarantee
True North Mortgage guarantees that you'll get the lowest rate with them. If you find a better rate within seven days of applying for a mortgage with TNM, then True North Mortgage will either beat that rate or give you $500 if you close the mortgage with the competing lender.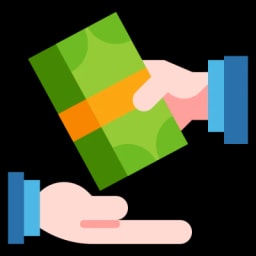 Mortgages for Vacation Homes
Vacation home mortgages are a great way to finance the purchase of your dream vacation property. Whether you're looking for a second home in a sunny destination or a mountain hideaway, taking out a mortgage can be an effective way to finance the purchase. For vacation homes and recreational properties, which can include buying a cottage, True North Mortgage requires these properties to have year-round road access. It also needs to have a water and septic system, as well as electrical and heating service.
Mortgages for Second Homes
With True North Mortgage, second homes must be single-family dwellings only. They also need to have year-round road access, have indoor heating and water supply, and be owner-occupied or occupied by a family member. In terms of down payment requirements, mortgages for second homes can be insured, allowing for a down payment as low as 5%. Conventional mortgages for second homes require a down payment of at least 20%.
Mortgages for Investment Properties
Whether you are an experienced real estate investor looking to expand your portfolio, or a novice interested in entering into the real estate market, there are mortgages available that can help you achieve your goals. With True North Mortgage, you can get a mortgage to purchase an investment property with a down payment as low as 20%, which gives a max LTV of 80%, for 1-4 unit rental properties. You can also get a mortgage amortization of up to 30 years.
Rate Relief Mortgage
THINK Financial is offering a 6-month fixed rate mortgage, called Rate Relief, at a rate of 3.99% for a limited time. It's only available for insured or insurable mortgages, which means the maximum amortization allowed is 25 years and the home value must be below $1 million.
At the end of the 6 months, you can renew with THINK Financial for another mortgage term. If you don't renew with THINK Financial, you'll be charged a 1% fee.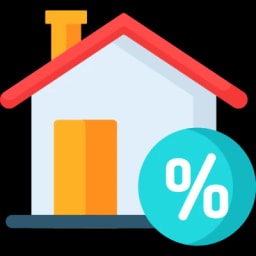 Purchase Plus Improvement Mortgage
A Purchase Plus Improvement Mortgage is a type of mortgage that allows homebuyers to get additional funds to make improvements or repairs to the home they are buying. The mortgage covers not only the cost of purchasing the property but also pays for the cost of completing any necessary repairs or renovations.
With True North Mortgage, their Purchase Plus Improvement mortgage is only for homes where at least one unit will be your principal residence. It allows for a max LTV of up to 95%, or you can refinance to a max LTV of 80%. The amortization might also be able to be as long as 30 years. It's important to note that you'll only receive money for the cost of the renovations once the renovations are complete.
Reverse Mortgages
A reverse mortgage is a type of home loan that allows homeowners aged 55 or older to access the equity in their homes without having to make monthly mortgage payments. Instead of paying a lender, as with a traditional mortgage, the loan proceeds are paid to the borrower as either a lump sum, regular monthly payments, or a line of credit. True North Mortgage can help you negotiate reverse mortgage rates from one of Canada's main reverse mortgage lenders, HomeEquity Bank and Equitable Bank.
Non-Resident Mortgage
If you're a non-resident, you can still get a mortgage to buy a home in Canada. U.S. residents can buy a home with a down payment of at least 20%. Other residents will need to make a down payment of at least 35%. The source of a non-resident mortgage down payment must be from the borrower's own resources, rather than being borrowed or gifted.
Non-residents can also purchase second homes in Canada, but will require a minimum 35% down payment. You may also need to provide proof of income, proof of credit, and proof of availability of funds to make mortgage payments in a Canadian bank account.
True North Mortgage History
True North Mortgage was founded in Calgary, Alberta, by Dan Eisner, in 2003. They opened their first physical store location in downtown Calgary in 2006. Since then, True North Mortgage has grown to over 11 store locations in five provinces.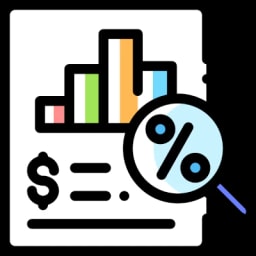 True North Mortgage Reviews
True North Mortgage has been a leader in the mortgage industry for over 15 years, with thousands of satisfied clients across Canada. With their dedication to providing exceptional customer service, they have earned over 12,000 5-star reviews from clients who have experienced their outstanding services.
From finding the right mortgage solution to helping clients through the entire process, the team at True North Mortgage is passionate about making sure their clients get the best deal possible. They are dedicated to providing an excellent experience from start to finish.
On Google, True North Mortgage is rated 5/5 from over 6,500 reviews.
On Facebook, they are rated 4.9/5 from 1,200 reviews.
Trustpilot gives True North Mortgage an Excellent rating, with 5/5 stars from 3,800 reviews.
True North Mortgage is also an accredited business by the Better Business Bureau (BBB), with an A+ rating.
This calculator is provided for general information purposes only. WOWA does not guarantee the accuracy of the information shown and is not responsible for any consequence that arise from the use of the calculator and its results. Any financing products shown are subject to terms and conditions and may not be available in certain regions.