How to Generate Mortgage Leads
WOWA.ca users are highly-motivated consumers that are interested in YOUR financial products. Our Mortgage Advertisers only pay for leads that work their way through our funnel and choose to provide their contact information. These are consumers that are interested in a particular rate or mortgage/HELOC product, and are not just looking for general information. We also have leads that are directly looking for a mortgage broker to help them with their financing. This means you only pay for qualified, engaged consumers who want to learn more about your offerings.
Private Mortgage Leads
WOWA.ca is a leading resource for information about private mortgages and alternative lending solutions. With our content-driven technology platform, we have developed one of Canada's only private mortgage calculators and a portfolio of educational resources and guides for alternative mortgage solutions ranging from bad credit mortgages to alternative mortgage lenders. We also have popular directories of both national and regional private mortgage lenders. To be featured on our website and get targeted private mortgage leads, please send us an inquiry.
Reverse Mortgage Lead Generation
WOWA.ca offers reverse mortgage leads to our partners. Our comprehensive guide to reverse mortgages as well as our reverse mortgage calculator allows us to target users that are directly interested in reverse mortgages. To be featured on our website and get targeted reverse mortgage leads, please send us an inquiry.
Mortgage Refinance Leads
WOWA.ca offers mortgage refinance leads to our partners. Our wide portfolio of over 350 real estate calculators as well as our leading housing market reports allows us to target a large market of homeowners interested in refinancing. We also offer dedicated mortgage refinance tools to our users including our mortgage refinancing guide,mortgage refinance calculator, and mortgage penalty calculator. Our technology platform enables us and our partners to target specific users by location. To be featured on our website and get refinance mortgage leads, please send us an inquiry.
Commercial Mortgage Leads
WOWA.ca also offers commercial mortgage leads. Our traffic for commercial mortgages can be targeted towards specific commercial mortgage lenders. To be featured on our website and get commercial mortgage leads, please send us an inquiry.
Mortgage Lead CRMs
A mortgage lead CRM is an essential tool for high-volume mortgage brokers or mortgage brokerage teams. They can streamline the tracking and reporting of lead progress as well as help with targeted marketing campaigns. Unlike off-the-shelf CRM suites like HubSpot, Salesforce, or Zendesk, mortgage lead CRMs have industry-specific integrations and features that increase the productivity of mortgage brokers. A lead pipeline from WOWA.ca can be a great source of leads for your mortgage CRM and loan origination platform.
BluMortgage

BluMortgage is a mortgage lead CRM provider based in Toronto, Canada. They track the progress of mortgage leads as well as automate marketing and follow-up campaigns. Their system is built on top of Zoho, a leading CRM provider, and provides industry-specific customizations with the stability and support of the Zoho enterprise CRM system. They do not provide any lead generation or loan origination services.
Integrations include Velocity, Finmo, Floify, and Filogix Expert.
SureFire CRM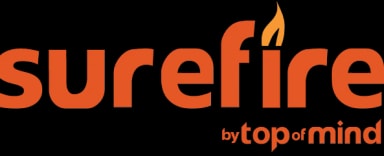 SureFire CRM by Top of Mind Networks is a mortgage lead CRM that focuses on mortgage lead marketing and management. Their main features include automated omni-channel marketing with white-label templates and tools, sales and loan officer pipelines, and high-level reporting dashboards. In addition to their CRM, Top of Mind Networks also offers mortgage marketing courses.
Integrations include Zapier, social media platforms, leading loan origination systems, pricing engines, and other sales tools.
Floify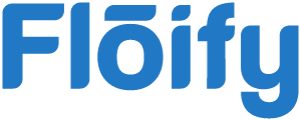 Floify is an all-in-one mortgage lead management system that streamlines the process of obtaining and tracking information from mortgage leads. They provide white-label web and mobile platforms for mortgage loan applications as well as broker-side tracking. They do not provide any lead generation or marketing services.
Credit Provider integrations include CoreLogic, Equifax, CIS Credit Solutions, Factual Data, Avantus, and more.
Document and Productivity Integrations include DocuSign, Google Drive, Dropbox, OneDrive, Slack, Fannie Mae, and more.
Other Mortgage Lead CRMs and Mortgage Lead Management Systems
Mortgage Lead CRMs and Lead Management Systems

BluMortgage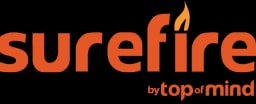 SureFire CRM
Floify

Whiteboard

Mortgage Panda

focusIT

MLO Shift
Keap
The calculators and content on this page are provided for general information purposes only. WOWA does not guarantee the accuracy of information shown and is not responsible for any consequences of the use of the calculator.