2020 Residential Property Tax Rate
0.599704 %
| City | Final Tax rate |
| --- | --- |
| Vaughan | Not Available |
| Mississauga | Not Available |
| Markham | Not Available |
Property Tax in Ontario
Property tax is a tax based on the assessed value of a property. If you own a property or parcel of land, you will have to pay property tax. It is used to pay for city services such as police, the fire department, and public transit as well as elementary and secondary education.
There are two main parts to a property tax:
A municipal tax that depends on the municipality of the property
An education tax that is the same throughout Ontario.
Some cities may add additional taxes. For example, the City of Toronto has a City Building Fund Levy that is used for public transit and housing projects in the city.
Property tax rates also depend on the type of property. Common major categories are Residential, Multi-Residential, Commercial, Industrial and Farmland. Almost all homes will apply under Residential property tax rates.
Toronto Property Tax Rates from 2010 to 2020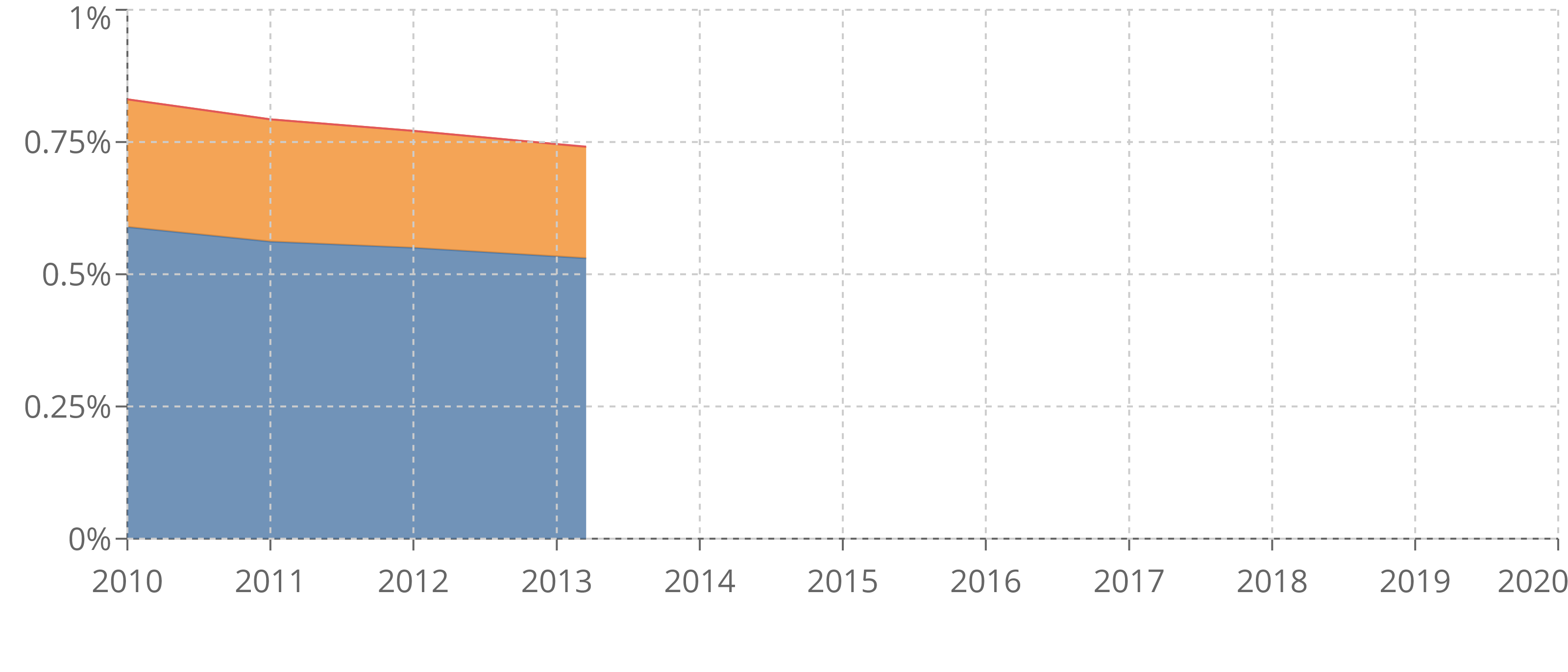 Residential Property Tax Rate for Toronto from 2018 to 2020

Year

Municipal Rate

Educational Rate

Final Tax Rate

2020

0.440230%

0.153000%

0.599704%

2019

0.451568%

0.161000%

0.614770%

2018

0.463237%

0.170000%

0.635505%
Based on city of Toronto official website:
Check Source
Toronto Property Tax Lookup
Homeowners and landlords in Toronto have a property tax account registered with the City of Toronto. You can find information about your total property tax bill, payment history, future payments, payment program and schedule, as well as change your mailing address and how to make an online payment.
You can find information about your property tax bill online
How to check your City of Toronto property tax account
You will need the following information from your property tax bill: your Assessment Roll Number, Last Name or Business Name, Postal Code, and Customer Number. You can then go to City of Toronto Property Tax Lookup to login with your information.
Toronto at a Glance

Province

Ontario

Settled

1750

Established

1793

Incorporated

1834

Population

2,731,571

City Area

630.20 km 2 (243.32 sq mi)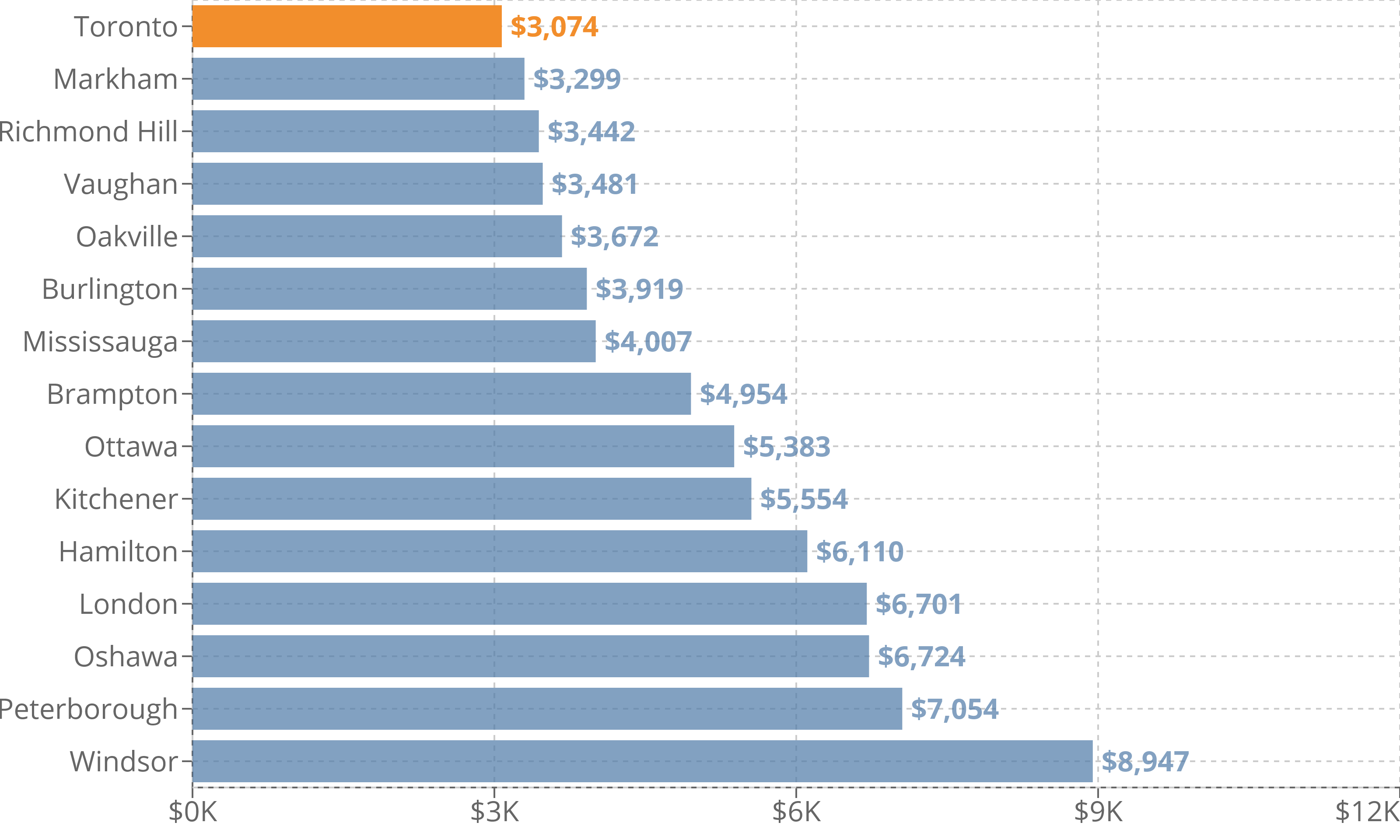 Assessed Value of a Property
Property value assessments in Ontario are conducted every four years by the Municipal Property Assessment Corporation (MPAC). They conduct assessments for all types of property in Ontario ranging from residential properties to farms to commercial properties. For residential properties, they use a number of factors, including market price, to determine the assessed value of a property. While they release overviews of their valuation guidelines, there is no transparency in the assessment of a specific property.
Homeowners may find that the assessed value of their property differs significantly from its market price. There is also no way to retrieve and compare the assessed value of other properties.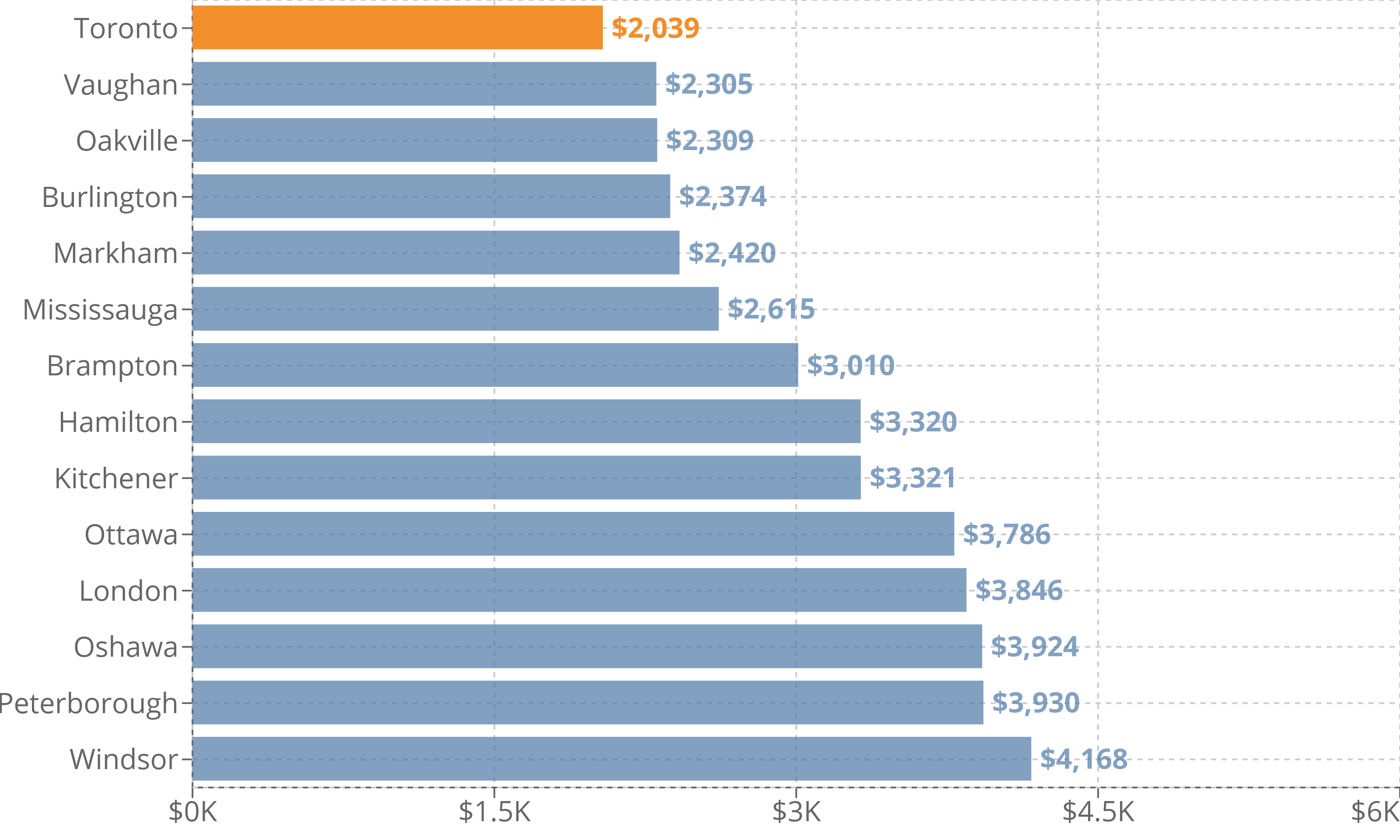 Lower than the Major Banks
* For mortgages of at least $500,000 with down payment under 20%.
WOWA assumes no liability for the accuracy of information presented.
† For mortgages of at least $500,000 over a 25-year amortization period.
How We Calculate Your Property Tax
If you entered your home's MCAP assessed value, we calculate your property tax by multipling your assessed value by Toronto's final property tax rate.
If you entered your home's market value, we use our analysis of properties in Toronto to determine your home's assessed value using it's market price and property type.
Property Tax of Other Cities in Ontario