7-Year Fixed Mortgage Rates
WOWA Trusted and Transparent
As of March 2nd, 2021
Best 7-Year Fixed Rate
2.19%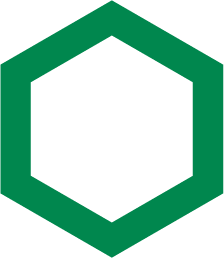 | Lender | Rate | Weekly Change | Monthly Payment |
| --- | --- | --- | --- |
| | | | |
| | | | |
| | | | |
| | | | |
| | | | |
| | | | |
| | | | |
| | | | |
| | | | |
| | | | |
| | | | |
| | | | |
| | | | |
| | | | |
| | | | |
These rates are for Prime customers. To qualify, you generally need a good credit score and a steady job.
The following rates may not be valid for uninsured mortgages.
Mortgages Rates Between Different Provinces
Mortgage rates in Canada can differ from province to province depending on the availability of lenders, local housing market and mortgage conditions, and provincial regulations. While the Big 5 Banks offer mortgages in every province, many smaller lenders including credit unions, B lenders, and private mortgage lenders often operate in a single province only. A lender offering the best rate in Ontario may not be available in Saskatchewan, for example. Similarly, a smaller number of lenders in a province could mean less competition, leading to higher rates in general.
| Province | Best 7-Year Fixed Rate |
| --- | --- |
| Alberta | |
| British Columbia | |
| Ontario | |
| Quebec | |
| Manitoba | |
| Saskatchewan | |
| Nova Scotia | |
| New Brunswick | |
| Newfoundland & Labrador | |
While we try our best to get you the best rates, we cannot guarantee that they are always accurate. WOWA assumes no liability for the accuracy of the information presented, and will not be held responsible for any damages resulting from its use.
This calculator is provided for general information purposes only. WOWA does not guarantee the accuracy of information shown and is not responsible for any consequences of the use of the calculator.